Thank you for contacting Heritage Builders, a representative will contact you shortly.
Financing With A 15 year loan as low as 8.99%
We offer a no pre-penalty payment for early buy out,
and offer rates at 8.99% with a 600 credit score up to $100,000
Don't Miss Out!
We offer easy financing plans so that you can replace your roof without breaking the bank. Contact us today to learn more!
See your personalized rates and monthly payment options within minutes without affecting your credit score. No prepayment penalties. No home equity required. We offer:
Affordable fixed monthly payment options
Funding in 1-5 days
No prepayment penalties
No home equity required
Find convenient monthly payment options for your project. See your personalized payment plans without affecting your credit score by contacting us today.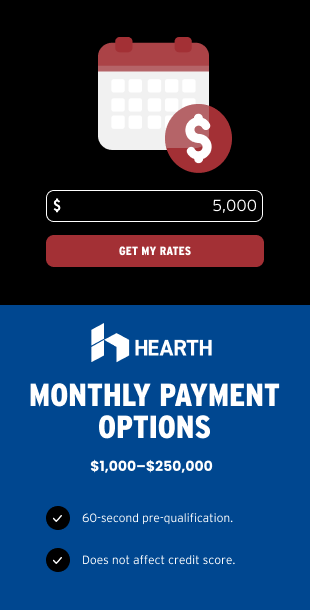 Go Back
Our Reviews
starstarstarstarstar

I reached out to Heritage Builders because I was on the search for a good roofer due to another company in the area failing to get back to me multiple times. A close friend referred me to them and continuously raved, so I had to give them a call. Shawn immediately responded and gave me an estimate for my roof and new siding. His prices were extremely reasonable and his personable personality along with his expertise and customer service instantly drew me to hired them on the spot. I could not be happier, I would recommend them over and over again!

Megan K.
starstarstarstarstar

These roofers rock! Integrity and loyalty is the best way to describe them. Not only do they do amazing work, they do it with honesty and fair prices!

Lily L.
starstarstarstarstar

Shawn has been 5 stars since the moment I called him to come look at our roof. He has helped us so much and gone out of his way to get the job done. I will highly recommend him to anyone looking for work done on the roof and home. Reliable, professional, friendly, honest and does a great quality job. You can tell he cares about doing his job well and making his customers happy. He is also really good at explaining what and why. Well done!!! Great company. Thank You.

Taylor N.